Illuminate the Season with RGB Christmas Lights
Date Posted:1 June 2023

What are RGB Christmas Lights? How to Illuminate the Season with new technology RGB Christmas Lights for a unique outdoor lights display this year.
Your Festive Guide to RGB Lights
It's almost that time again to transform your home into a wonderland of sparkling lights for another festive season. While traditional LED Christmas lights are always a popular choice, the emergence of RGB Christmas lights takes festive lighting to a whole new level. In this blog post, we'll explore what RGB Christmas lights are and how they differ from regular LED Christmas lights, helping you create a stunning and vibrant display that will leave everyone in awe.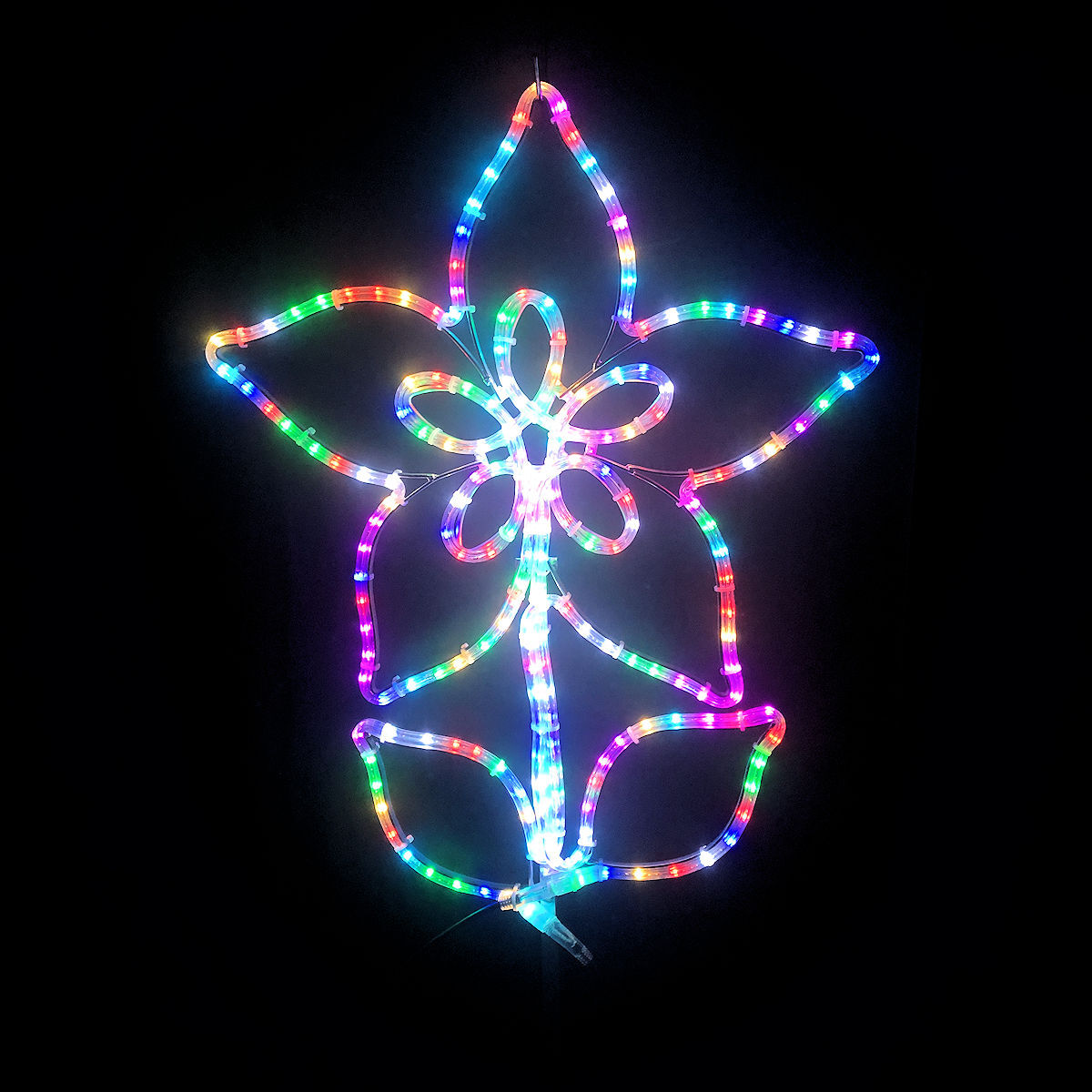 What are RGB Christmas Lights?
RGB stands for Red, Green, and Blue, which are the primary colours of light. RGB Christmas lights are a type of LED light that allow you to control the colour of each individual bulb. Regular bulbs are one static colour, RGB are all the colours in one bulb. With the help of a controller, you can create a dazzling array of changing colours, patterns, and effects, bringing a new level of versatility and customisation to your Christmas lights display.
Colour sequence of RGB Motifs: Red, Green, Warm White, Blue, Pink, Aqua, Cool White and Multicolour.
Differences from Regular LED Christmas Lights:
Colour Customisation: The most significant advantage of RGB Christmas lights over regular LED lights is the ability to choose from a range of colours. While regular LED lights are made with single colour bulbs, RGB lights enable you to change the colour to programmed options. This flexibility allows you to tailor your motif light to match your unique holiday theme or personal preference.
Dynamic Lighting Effects: RGB Christmas lights offer a range of dynamic lighting effects that can captivate and enchant. The controller enables you to choose from various single light colours to modes of colour-changing effects. These effects can add movement, excitement, and an element of magic to your Christmas light display, making it stand out from the traditional static arrangements of regular LED lights.
Personalised Display: With RGB Christmas lights, one product gives you multiple colour options and looks to create your perfectly unique display. Whether you want a cozy and warm feel with soft, muted colours or a vibrant and lively atmosphere with bold, bright shades, RGB lights allow you to create the ideal mood for your celebration.
Increased Creativity: RGB lights give you the opportunity to unleash your creativity and express your unique style. By experimenting with different colour combinations, patterns, and effects, you can transform your Christmas light display into a breathtaking work of art. Whether you want a traditional red and green colour scheme or an unconventional rainbow-themed spectacle, RGB lights provide endless possibilities for imaginative designs.

Our newest addition for 2023, (coming soon) is an RGB Controller with WiFi connectivity, to provide even more functionality and control for your existing RGB Motifs.
RGB Christmas lights have revolutionised the way we illuminate our homes during the festive season. With their versatility, vibrant colours, and dynamic effects, RGB lights offer a level of customisation and creativity that regular LED lights simply can't match. Let your imagination run wild as you create a dazzling display that will be the talk of the town. Embrace the magic of RGB Christmas lights and make this holiday season a truly unforgettable experience for all who behold your brilliant display.
---
Leave a comment