Christmas Storage Solutions & 5 Tips to Make Decorating a Breeze!
Author: Corinne Date Posted:2 January 2018

Check out our helpful hints to make packing up after Christmas a breeze!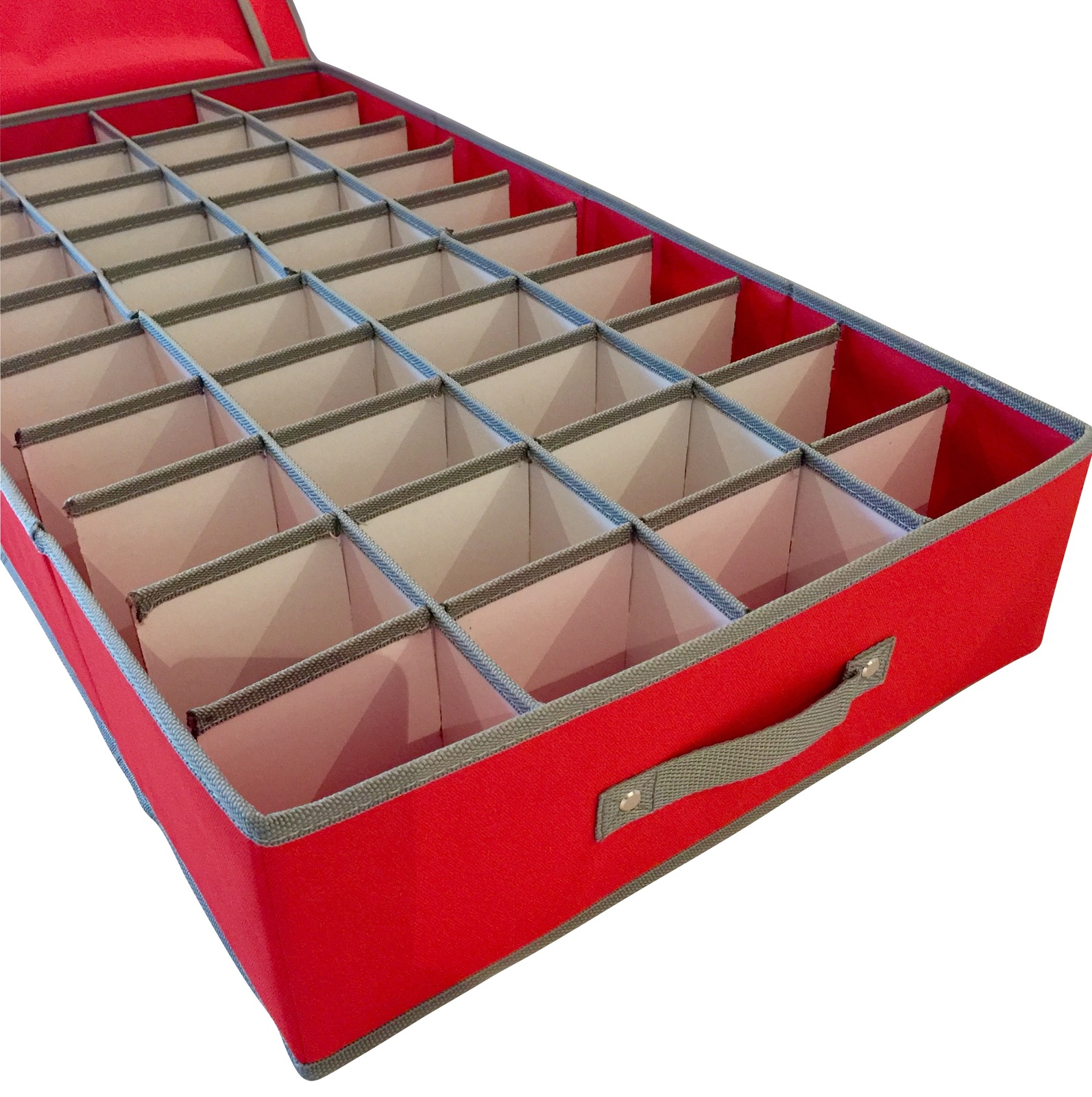 Sure you love filling your home with the festive spirit, but do you dread the effort involved in unpacking your Christmas tree and decorations? And do you find your tree stays up long after Christmas day because you dread having to pack it all away? We've all been there! Not to mention the risk of bent and broken decorations that occur when cramming everything into ill-fitting packaging not designed to secure your decorations or tree.
In fact, I still remember wrapping delicate ornaments in tissues and placing them in old shoeboxes! Or what about stuffing your tree into a cardboard box only to find it a year later torn in your garage with bristles scattered over the floor? Or perhaps worst of all, that tangled ball of Christmas lights that probably takes longer to untangle than the Christmas celebration itself!
Thankfully, people are increasingly avoiding this chaos with Christmas storage ideas that ensure security of your items and sanity. Whether you go down the path of DIY or source professional packaging options, you should heed the following. For decorations, solid, stackable boxes are best with individual compartments to house each decoration separately. When it comes to your Christmas tree storage, returning it to its original box simply won't do. You'll want a bag with durable fabric that won't split or tear to keep your tree in pristine condition, free from dust and moisture that could damage your tree. Handy grip handles and a slimline design to slide under a bed or into a closet are also key features.
So now that you can easily access your Christmas gear, it's time to decorate the blank canvass that is your tree! Here are 5 tips to help:
Hang lights first, with decorations as an overlay (use LED Fairy Lights as they do not generate heat so will not damage ornaments or pose a fire hazard, plus they are more energy efficient).

Place your tree topper first, so you don't knock down any other decorations on your way up/down.

Hang three similar-looking ornaments together in a triangular pattern, whilst varying the depths of them (one on an inner branch, one on an outer branch, and one directly above). Continue this pattern throughout the tree as this alignment will add harmony and fullness.

If you see unsightly gaps in your tree or find a branch too weak to support a particularly heavy decoration, floral wire is your best friend. Simply loop it around weaker branches and connect it to a stronger branch above to secure the decoration, or repeat in areas that are sparse, to hide gaps.

When the season draws to a close and it's time to put everything away, use your handy new Christmas decoration storage boxes and Christmas tree storage bag, so you're all ready to go come next year.
Christmas Complete has got you covered with a range of quality, affordable Storage solutions that will de-clutter your home and safeguard your Christmas memories.
---
Leave a comment